Did you know you may be leaving money on the table by not managing your calls effectively?
Testimonials
Read what our trusted customers have to say about us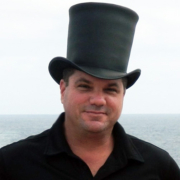 "Precision Telecom came to my business in 2016 and reviewed our phone/internet bill with Spectrum. We were too small a customer and didn't have a need for a larger phone system at the time. Kyle was very upfront and honest when he told us that a new phone system would not be a good solution for us at that time. Fast forward to 2021 when Kyle visited our new office with larger office staff; we were fumbling with 2 phone lines that didn't even know how to connect to each other.  Kyle provided us with 7 desktop Avaya phones and an on-premise phone system with voicemail and dial-by-name capabilities. Our customers can now select accounting, service, or commercial projects and be directed to the correct person or group to answer their call. It's been like taking us from black and white TV to full color 4k flat screen.  Oh, and Kyle's voice is smooth like silk on the automated system too!"
Client's website: www.centralfloridaelectrician.com
Doug Spence
Central Florida Electrician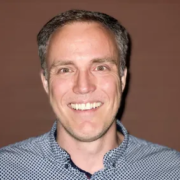 "Kyle got us a deal on our internet and phones, came to our office and got everything set up for us and trained us on the system.  We have called him numerous times with questions and for additional training and he has been there for us, even coming to our office to set up additional lines and for more training when we've had id10t issues.  He also keeps us posted when better deals become available.  We haven't paid Kyle a dime.  I think he is independently wealthy and works for free to keep busy. "
Client's website: www.gopropertymgmt.com
William Dedelow
Greater Orlando Property Management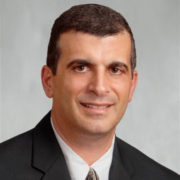 "Our company's phone system went down overnight, and we were unable to receive or make any phone calls. I called Kyle at Precision Telecom, and within 24 hours, they completely replaced our phone system! Their communication and service were impeccable! We now have a modern phone system which works 100% better than our former system.  The post-install service and training with Kyle have been exceptional! We are so glad we decided to go with Precision Telecom for all of our communication needs!"
Client's website: www.americasmoneysource.com
Dave Tehrani
America's Money Source - NMLS ID#298229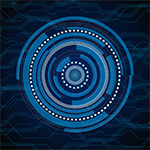 "Precision Telecom came into my office when it was a mess with Spectrum Phones & Internet. Kyle was able to offer us a new phone system which made transferring calls effortless! This new system also allowed everyone in my office to have their own voicemail system & made it very easy to contact our homeowners back with any concerns they had. Kyle & his team have helped me numerous times to deal with Spectrum directly. It saved me hours of sitting on the phone when you have an awesome team to direct & guide you through the process & handle the situation for you. Jess is super knowledgeable and is very quick to answer any questions & get on the phone with Spectrum when needed, so we can get back to work as soon as possible! My office would still be a wreck without Precision Telecom! I am so grateful for their services & their speedy responses for any issues that come up! Thank you Kyle & your amazing team"
Client's website: www.goldkeyroofing.com
Jessica Graf
Gold Key Roofing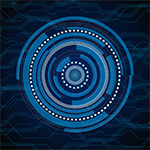 "Kyle and Precision Telecom offer a level of customer service that is second to none. If any issue ever arises Kyle is there to help as quickly as we can pick up the phone to call him. They always have the customer's best interest in mind and offer great solutions at great prices. Kyle keeps the legwork of his customers to a minimum and makes the process as easy as possible. If all of our vendors/partners provided the level of service that Precision Telecom offers our lives would be a whole lot easier!"
Dylan Scruggs
Service Complete Electric
About Precision Telecom
Based in Orlando, Florida, Precision Telecom is a premier technology services provider of business phone systems, Internet carriers, and other business infrastructure services. Founded by Kyle D. Butler in 2008, our company has focused on delivering customized solutions, world-class support and service, and lightning-fast response to our clients' needs—before, during, and after its installation.
Contact Us
Precision Telecom Inc.
7541 Pinemount Dr.
Orlando, FL 32819
(407) 970-7770
[email protected]